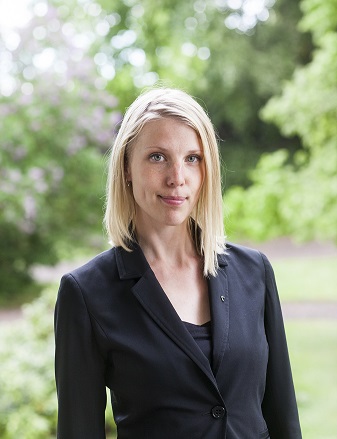 Sofia Ågren (born 1985) is a professional choir and orchestra conductor at The Royal College of Music in Stockholm. She also holds a Master of Arts in Education with focus on choir and classical vocal methodology. Sofia has previously studied musicology, choir conducting and theory of music at Uppsala University.
Sofia has worked with choirs such as Gustaf Sjökvists Kammarkör, A Scalpella, Adolf Fredrik's Vokalensemble and, as part of her education, Radiokören and Eric Ericson's Chamber Choir.
In addition to leading Uppsala Vokalensemble she works as a choir conductor and music teacher at Stockholms Musikgymnasium. She has previously worked at Adolf Fredrik's musikklasser and with the internationally renowned Adolf Fredriks Girls Choir, as well as the children's choir at The Royal Opera.
Sofia is one of the initiators of, as well as project leader for, the nationwide project Levande körmusik – a platform for contemporary music, composers and choir conductors.
Read more about Sofia at sofiaagren.se »
You can find high-resolution pictures of the choir and the coductor here »